BRIZZI
Add e-money to replace cash as one of the payment options for customer transactions within your app.
Create API
Read Docs
Available API for BRIZZI.
Here are available APIs for BRIZZI.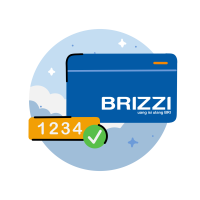 Card number Validation
This API is used to validate whether the customer uses a valid BRIZZI card number or not when they top up their cards
Top Up
This API is used to recharge the BRIZZI card. The BRIZZI balance will be saved and updated on the BRIZZI backend.
Top Up Status Information
This API is used to check the card reload status. Normally, this endpoint will be used when you have a request to reload balances, but you don't get a response from BRIAPI.