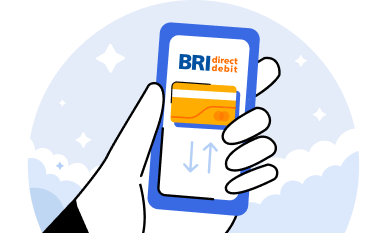 What is BRI Direct Debit?
The need of digital payments has been growing rapidly and will keep evolving tremendously over the next few years. Conquer this opportunity by implementing Direct Debit feature as one of your app payment options.
Direct Debit is an electronic payment method that allows the bank to automatically withdraw funds from customers' accounts for payments.
By implementing Direct Debit API by BRIAPI, your customers only need to register their debit card once, and enter the OTP (One-Time Password) code for further transactions. OTP codes will provide an extra layer of security in payment and convenience in customer transactions.
Use Case of BRI Direct Debit API?
Direct Debit is the most suitable payment method for digital businesses such as e-commerce, subscription services, e-wallet top up, insurance, or investment. By integrating this API to your digital business, you have created a seamless transaction journey for your customers within one click!